Decks Canton MI – Saline Painting – Call 734-429-1900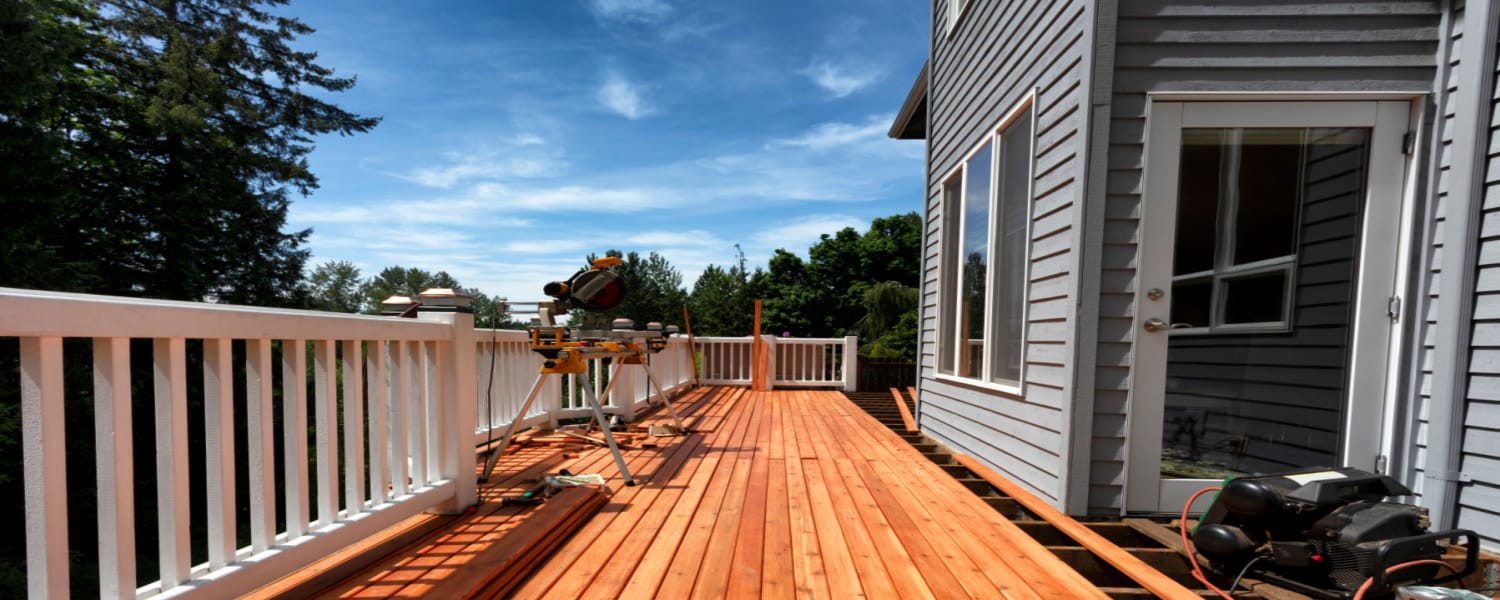 Decks Canton MI
If you are interested in affordable and practical ways of boosting the value of your residential property, a deck is a option well worth considering. In fact, installing a deck can in some cases increase a home's value even more than adding another living room or bathroom. Also, decks are typically much less expensive to add to than these other major renovations.
The cost of installing a new outdoor deck will mainly depend on the dimensions of the deck and which materials you want to use. Most homeowners, generally, will recoup as much as 70 percent of the cost to construct a deck once they sell their home. Note that better quality materials usually last longer and tend to appeal to more potential buyers.
More Square Footage
Another common reason why decks are a popular choice is that they can add more square footage. During the summer season, a deck extends the usable living space of the home for relaxing, visiting and grilling.
When you then add some patio furniture, potted plants, bird feeders and other extras, decks also become a place where you can enjoy nature right on your property. Many decks have space underneath them that are usable, too. This area is a convenient place to keep outdoor equipment that otherwise might clutter your lawn or garage.
Ideal for Hosting
Decks are a fine place for hosting summer barbeques and get-togethers. Your guests can enjoy each other's company as they enjoy the warm weather conditions and fresh air. Plus, decks enable you to utilize your outdoor space, so guests will have more room to relax.
If you are ready to take advantage of these significant benefits, get in touch with Saline Painting to learn more about or deck installation or repair services. We can design and install a deck that is an ideal complement to your property.